Attention Back Pain & Sciatica Sufferers! Free Back Pain Workshop
"Learn To Manage Low Back Pain & Sciatica Without Medication, Injections, or Surgery"
Saturday, May 11th
10:00 AM
14545 W. Grand Avenue Suite 108 Surprise, AZ 85374
Enter Your Info Below To Register For The Workshop

We value your privacy and would never spam you
THIS FREE WORKSHOP  IS FOR YOU IF:
1

You've missed work due to sciatica or back pain

2

You've missed out on family vacation or activities you love because you're afraid of aggravating your sciatica

3

You've found yourself worrying more about your pain, numbness, and tingling rather than living your life.

4

You've TRIED EVERYTHING and just want to get back to normal.
What Do Others Have To Say About The Back Pain Workshop?
"I had a problem with my back after taking an MRI found stenosis in my lower back. Doctor suggested coming here for therapy. With the help of Andrea and Tim after 8 sessions I found out my back is better. I can move easier and overall feel 100% better! I recommend Vital Care to everyone that needs help. They are very professional and all the staff very friendly. Thank you all!"
George Yannakopoulos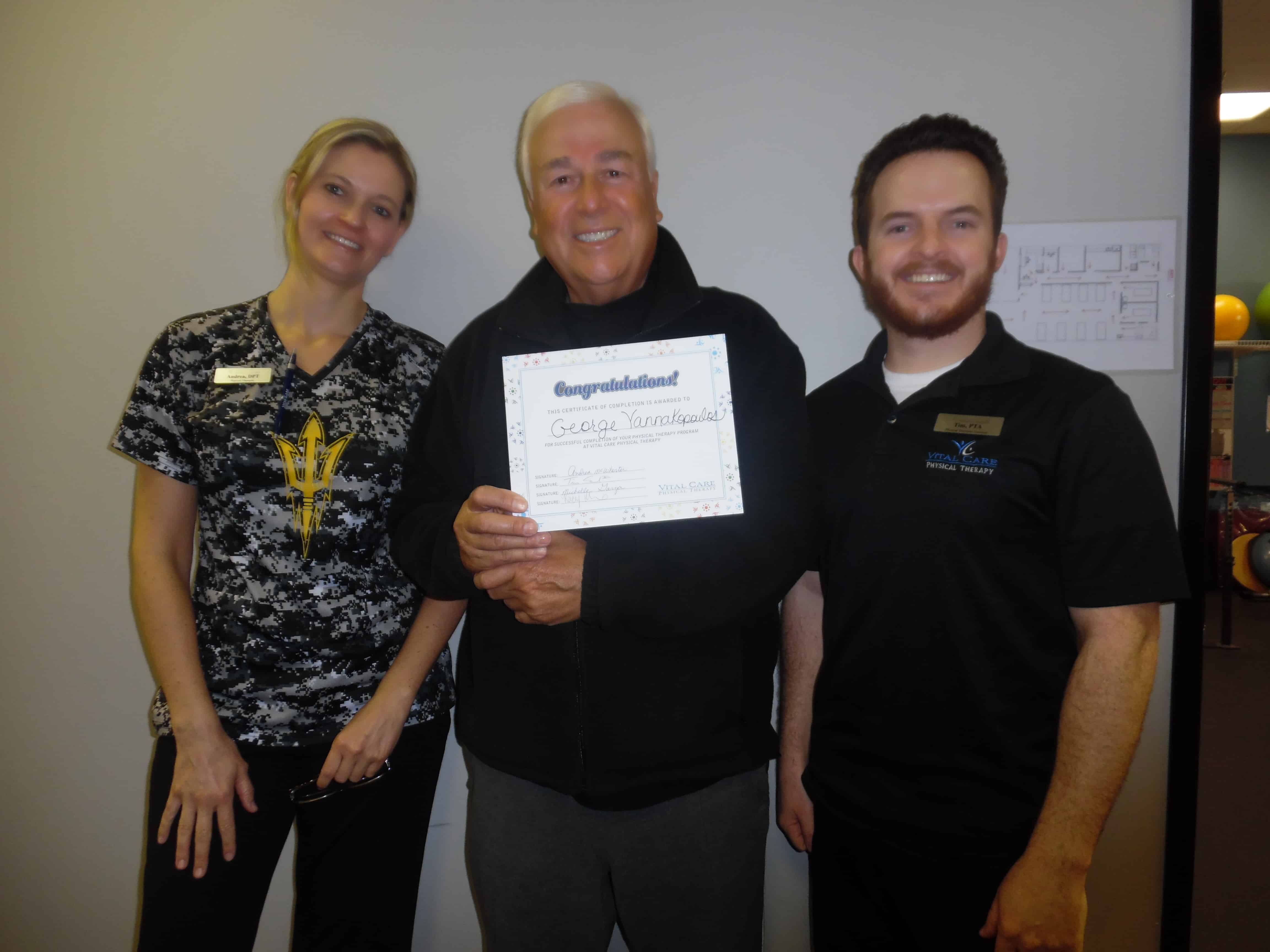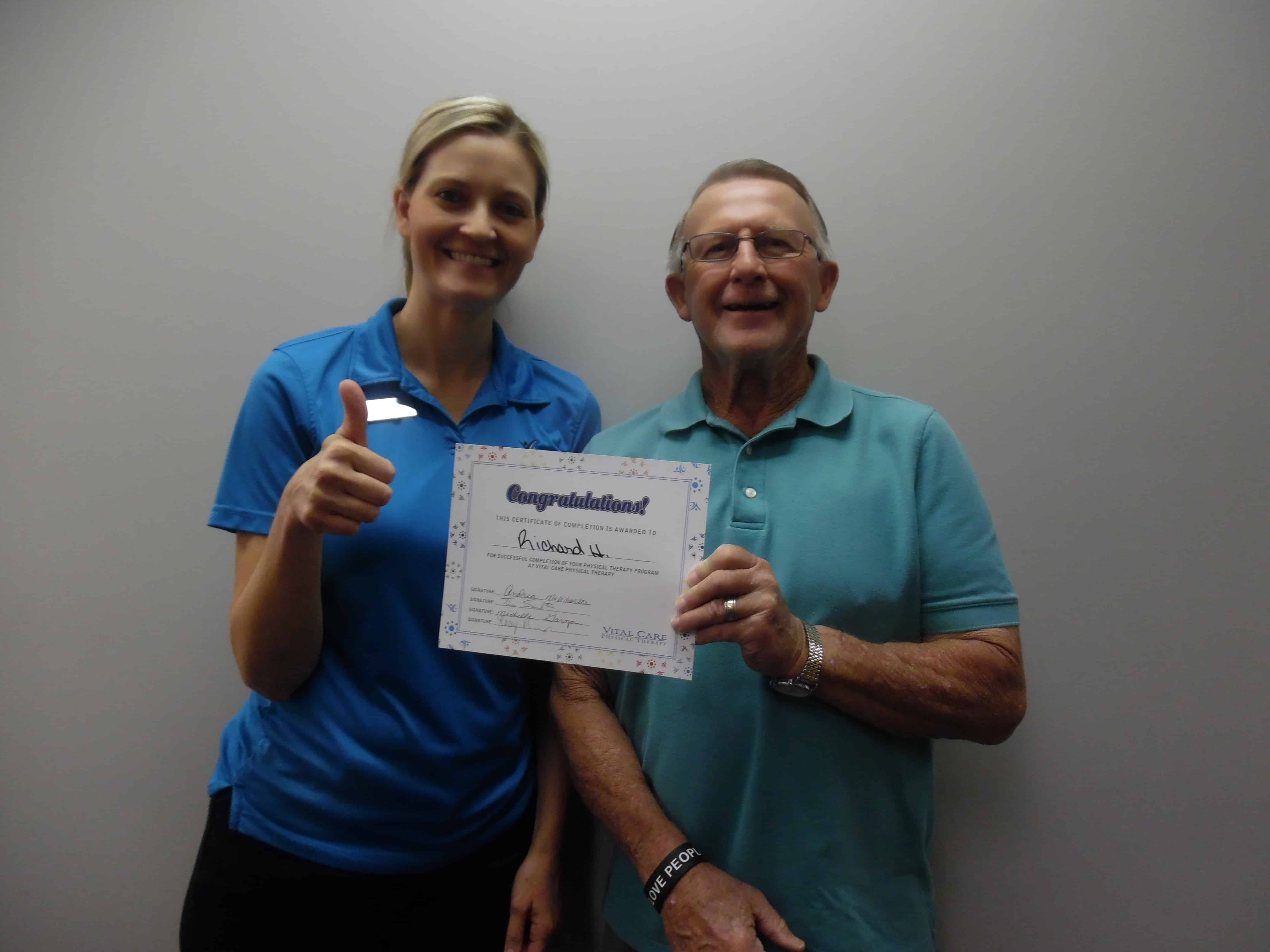 I had complete knee replacement on Feb. 3, 2017. My knee was in extremely bad condition after 4 surgeries dating back to 1975. I feel like I am 95% now of what I used to be, but 2 months ago I never thought I would be this mobile again. Andrea, Keith, Tim, Justin, et al were very instrumental in my recovery. I never thought I would "graduate" from therapy in less than 2 months. I am excited for my future and plan to be diligent in my exercises to create a more normal lifestyle for myself in the future. I highly recommend Vital Care for physical therapy.
Rich Hoyt
Before PT, I could not sit comfortably without sciatic pain on my left side. My experience here has been pleasant, encouraging, educational and beneficial.....I'm painless! Everyone here has been very positive and helpful from the staff to the expertise of Andrea. Thank you!!
Arlene Bak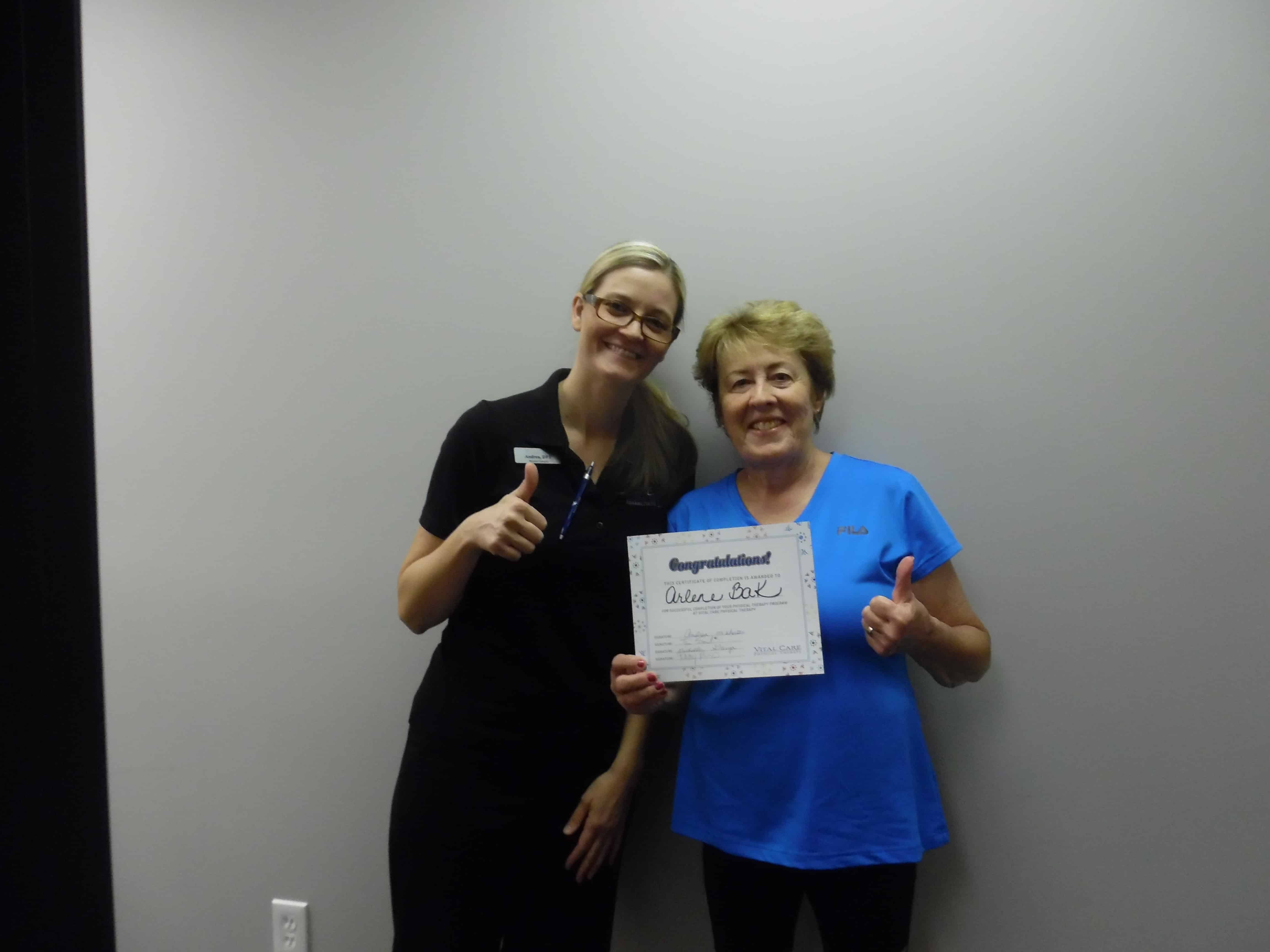 We have limited spots available and space will fill up fast, so register now to avoid missing out.
Enter Your Info Below To Register For The Workshop

We value your privacy and would never spam you